Publicity can push you high and at the same time can push you down too. Social Media platforms these days have become a hub from where you can get information almost about everything. In general, the overuse of social media has a lot of negative sides but if you can use it correctly then it might change your life like it changed of
Dhinchak Pooja
.
1. Share on the proper platform
It is common to have multiple accounts on social media for the firm purpose. Sometimes it becomes fundamental also. But it is more important to use apt social media account. Research well and then target your audience. Use different content every time.
Via
2. Share at the proper times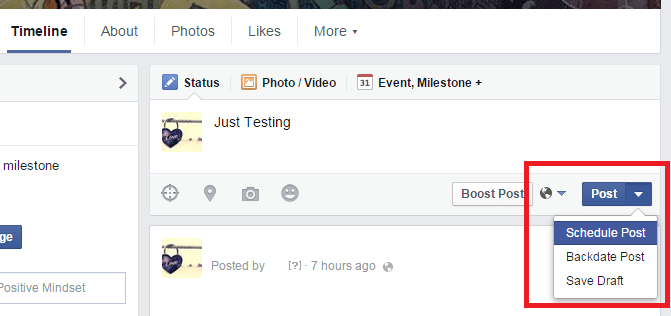 Time is power. Use this power for your benefit. Timing has nothing to do with AM or PM, but it is about reaching your spectators. When the crowd is active or is online, just hit the jackpot.
Via
3. Visual effects
Images have a high impact always. Be it Facebook or any other social networking site; pictures get more views than posts. That is human nature and that you can use for your benefit. Use visualisation in your advertisements.
Via
4. Customization
Every site has a set of customizable options which you should use before posting any content. Customise and optimise headlines, photos, or even descriptions. Remember you have cut throat competition and thus be smarter than others.
Via
5. Interrogation
Only posting cannot be enough for your promotion. Let viewers interact with you about your work and see it works. Engage people to think about your post and make them cross check it. It is a useful marketing tool. Ask for feedback and ask for connections. The question is only to grab their attention.
Via
6. Start a discussion early on
Post good things always. You may disagree with something or someone but be calm. Tag people without hurting them. Say good always.
Via
7. Think
Just after clicking send button, you lose every right from your post. Make sure to cross check your content many times. Your post should be accurate, honest, informative, needed, and kind. It is efficient because it answers questions of what to write and how to start.
Via
8. Informative
Make a source of useful information. There should be short and precise posts. It should be informative as well. The source should be such that people should spend time on it than to waste their precious time.
Via
9. Performer not learner
Start with Social but Plan bigger. Though do like a beginner but does not do like a student. Simplicity is the key to success and applies this formula here as well. Establish your online presence smartly. Be updated and keep your advertisements up to date. Reach every customer with the help of social media.
Via
10. Creative content
Delivery is the most important task as it is the one which gives you results. Attractive content and passionate contents are always welcomed. There should be deep clear interest in the subject.
Via