If you are the person who remembers only Goa whenever beaches are considered then pay attention. There are other beaches beyond Goa which are very beautiful alike Goa. Have a look:-
1. Radhanagar Beach, Andaman, and The Nicobar Islands
 Crowned as The best beach in Asia, Radhanagar Beach is the most popular beach on the western coast. It is the most famous beach in the Andaman islands. Time magazine named it as a 7th best beach in the world. An unforgettable curve of white sand with blue water attracts tourists to a very good extent.
Via
2. Varkala Beach, Kerala
Varkala Beach is an ideal holiday destination in South Kerela. It proffers a peaceful vacation to tourists. Its beauty needs no description. A calm place covered with landscapes, brown sand, and sea. A popular beach for swimming and sunbathing and thus becomes the favorite beach of people.
Via
3. Lighthouse Beach, Kovalam
As the name suggests Kovalam beach has a staircase commonly known as a lighthouse which tourists climb to have a complete view. It is located in the Arabian Sea in Thiruvanantphuram city, Kerela. This beach is well known for its lighthouse as it offers an enjoyable and spectacular view of the surroundings.
Via
4. Rishikonda Beach, Andhra Pradesh
Rishikonda beach situated on the Bay of Bengal is a mesmerizing place. It is one of the tourist's attraction places to be visited in Vishakhapatnam. It has a Presidential Suite. Resort covered with a pristine sandy beach is a must watch in that place.
Via
5. Ganapatipule Beach, Maharashtra

Ganpatipule beach is one of the most attractive places to visit. It is located in Maharashtra and is known for its Ganpati temple. White sand beaches along with the good provision of food, horse riding, and camel rides make it perfect holiday destination.
Via
6. Tarkarli Beach, Maharashtra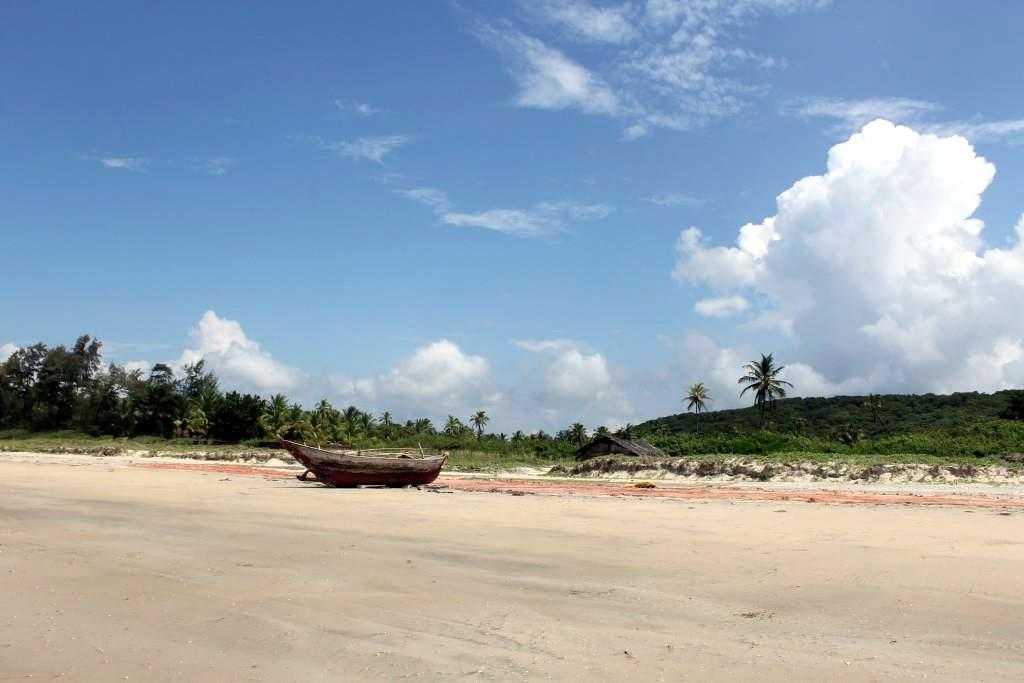 The long and narrow stretch of beach, with its pristine water, white sand reminds me of Tarkarli beach of Maharashtra. Popular beach of Maharashtra sea fort is a perfect example of Marathi tradition. Trust me you will be astonished once you visit this place.
Via
7. Yarada Beach, Andhra Pradesh
 Yarada Beach is situated in the Yarada village of Andhra Pradesh. It is not crowded as it is nearer to Vishakhapatnam. Lush green sights and Bay of Bengal along with crystal waters and golden sands reminds you of natural beauty India possess. Don't forget to visit Dolphin nose.
Via
8. Muzhappilangad Drive-in Beach, Kerala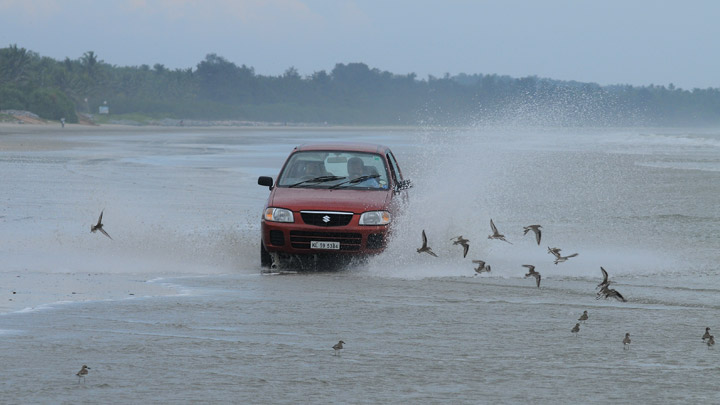 Muzhappilangad is the only drive in beach in India. Located in Kerela this beach stretches till four kilometers. Adventure seekers love this place as it's feasible to experience paragliding, parasailing, and microlite.
Via
9. Dhanushkodi Beach, Tamil Nadu
 Situated in the Pamban island of Tamil Nadu, Dhanushkodi beach is the most bonny beach. It is among the famous tourist's places of South India. Silent walk on desert sort of land gives a pleasant experience.
Via