A few days ago, Mukesh Ambani dropped another bomb at the Reliance Annual General Meeting, and as was with the launch of Reliance Jio, he again sent tremors through the telecommunication world with the launch of Reliance Jio Phone, a phone you can virtually buy for INR 0. Here are ten reasons to buy the new Jio Phone-
1.The VoLTE support
Even though at a time when a lot of smartphones do not support VoLTE(Voice over LTE), this feature phone packs this huge punch and will also come loaded with JioMags, JioTV, JioCinema, JioMusic, etc.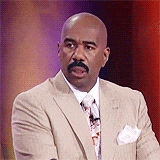 2. A Camera too, for this cheap
It also bangs in a camera of 2MP in the rear and a 1.2 MP front camera. Though it's not much, you are getting it for free, so all in all, you cannot complain.
3. A Cheap Skype Alternative
The first look also supports an option for video calling, so it is something to look forward.
4. It is fluent in a lot of languages
The Jio Phone also supports 23 languages, including Hindi, English, Tamil, Bangla, among others.
5. It also understands your Voice
The Jio Phone also packs in a Voice Assistant, who knows your voice and can perform basic tasks like calling or sending a text.
6. Emergency Button
It also boasts of an Emergency Button, which when long pressed will send a message to pre-set contacts with your exact location.
7. NFC Support
The Jio Phone allows you to make secure payments and lets you link your Bank Account, Jan Dhan Account, UPI Account, among other features. No feature phone supports this.
8. Jio Phone-TV Cable
A TV cable exclusively developed by Reliance to connect your phone to the TV to relay whatever you are viewing on your phone to the big screen.