When we think of Jennifer Aniston, her character in F.R.I.E.N.D.S. instantly crosses our mind. Rachel Green, played by Aniston is one of the strongest character portrayals of the century. She showcases the virtues of the perfect women: smart and beautiful.
While at times, she won over the audience with her extraordinary acting skills, at other times she owned it all with her looks. This lady has no limitations at all. We have just seen her growing and becoming a better person, even more, confident and amazing over the years.
The 48-year-old diva has much more to tell that you obviously didn't know about her. She is carved with various talents, apart from acting and her various secrets that you definitely need to know. Check out some of these below:
1) We might have certainly felt that she looks royal and that's because of the royal blood that flows in her through her mother. Jennifer is the direct inheritor of the royal house of Stuart of Scotland.
2) Jennifer is also a gifted painter. At the tender age of 11, her paintings were displayed at the Metropolitan Museum of Art.
3) Her wit rules out everyone and that's why she was the class clown in her high school.
4) As a concerned being, Jennifer, in 2002 offered to personally train Matthew Perry in losing weight.
5) Her wavy hair adds to her charm but, the lesser known fact is that she used to keep a pair of scissors in her car to trim any split end that she found anytime.
6) Fate brought her here, in front of us as an actress. Or else she would have made a wonderful therapist and might have treated people with her divine looks.
7) She has been approached for various phenomenal roles in different movies. One of them is being approached for the role of Rose Dewitt in James Cameron's Titanic.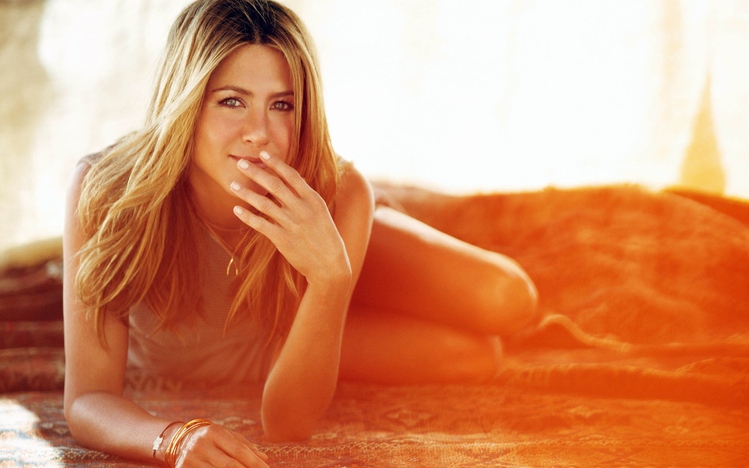 8) She had tough time memorising and remembering things and she thought that she is worthless and stupid but, after seeing a therapist, it was concluded that she was having dyslexia.
9) Chris McMillan, the one who played with the hair of the Friends' star over a long period admitted how refreshing her haircut as Rachel turned out to be and became a trend.
10) Jennifer was the first guest on The Ellen Show in the year 2003.
11) Before making the relationship bigger and better with Paul Rudd, the duo had been friends since the age of 21.