India's most eligible bachelor, Yuvraj Singh is all set to tie the knot on November 30 with fiancée Hazel Keech. His marriage has been in news for quite some time now.
But one shocking revelation has come to the forefront recently. Sadly, his father Yograj Singh won't be attending the wedding. Quite surprising, indeed!
Yograj Singh has been in the news for various reasons. For example, he lashed out at MS Dhoni for excluding Yuvi from the world cup squad last year. And now, he is news for skipping his son's wedding.
Also Read: M.S Dhoni Stumped His Opponent Without Even Seeing The Wicket  Watch The Video
So what's the reason this time?
This is what Yograj Singh had to say –"It is my misfortune that I will not be attending the traditional wedding of my son being organized at a Dera in Punjab. I had told Yuvraj's mother that I will not attend the wedding if it is solemnized at any Dera or involves any religious guru. It's destiny, I will not go (to the wedding). I only believe in god, and not religious gurus."  Although he is not a part of the wedding, he will attend all the other functions.
He also showered a lot of praise for Hazel – "She is an angel. Even though she has been brought up in the West, she is rooted and gives a lot of importance to values and traditions. I know she will bring a positive change in the family and bring all brothers and sisters (of Yuvraj Singh) closer together."
Also Read: 7 Female Athletes Who Are As Good As Models
Another Logic!!
As per Yograj, Yuvi is now 34 and quite sensible to handle marriage with maturity and understanding. He also had a token of advice for his son and i.e. to only have one child. Yograj himself is a father of four.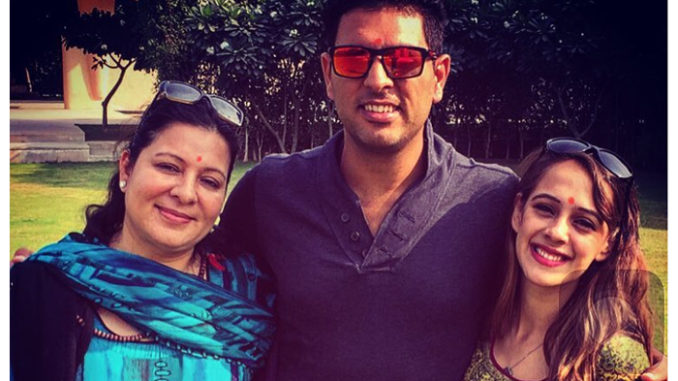 Many high profile guests are set to attend his wedding including Prime Minister. As per some reports, Hazel is going to wear a red and gold salwar kameez, Sikh bridal wear and a peach gold chiffon saree for the reception party.  The big fat Punjabi wedding is supposed to take place according to the Sikh rituals in Chandigarh and Anand Karj ceremony will be attended by family members and close friends. And, a Hindu wedding will also be held in Goa later, followed by the reception party which is going to be held at Delhi on December 7.
Also Read:  Here Are Donald Trumps 7 Ex-Girlfriends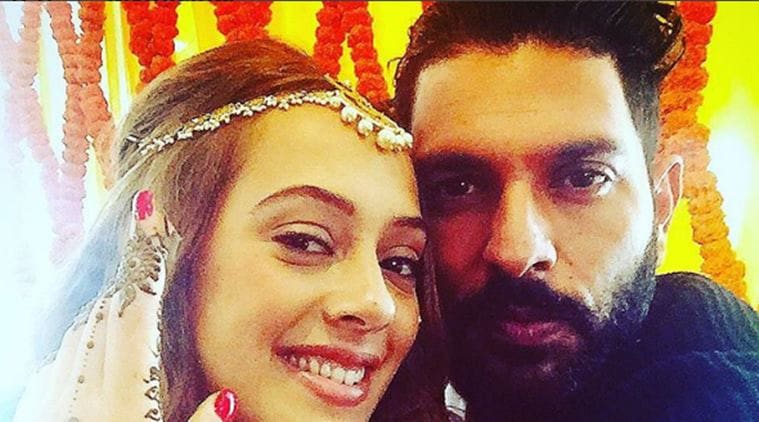 The wedding is going to take place at the Dera of Baba Ram Singh Ganduan Wale in Chandigarh. Yuvi is a staunch follower of Baba Ram Singh. Naturally, his major life decisions are taken with his blessings. And why not, considering Baba Ram Singh assured Yuvi that Hazel Keech would agree for the wedding. The couple had also taken the blessings of Baba Ram Singh in 2015.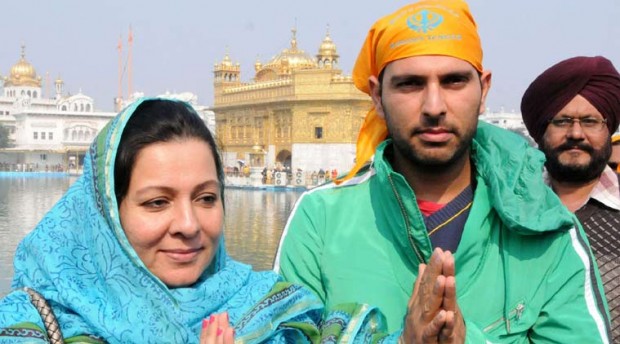 All the wedding arrangements have been done as per his advice. And it is with his advice that the venue of Mehndi and Sangeet was shifted to Hotel Lalit. Yuvi's mother Shabnam Singh and friend Harbhajan Singh are also followers of Baba Ram Singh and the late Baba Ajit Singh Hansaliwale.