As long as you have a partner to soothe you, even darkness appears beautiful to you. Indeed, this couple has set a goal for the coming generation by stating that one should know how to love and be satisfied with whatever they have in life.
This happy Colombian couple lives in a sewer with a pet, and despite no means of luxury or worldly comforts, they're pleased with their lives.
Hard to believe but yes, Maria Garcia and her husband Miguel Restrepo have been living inside a sewer from last 22 years.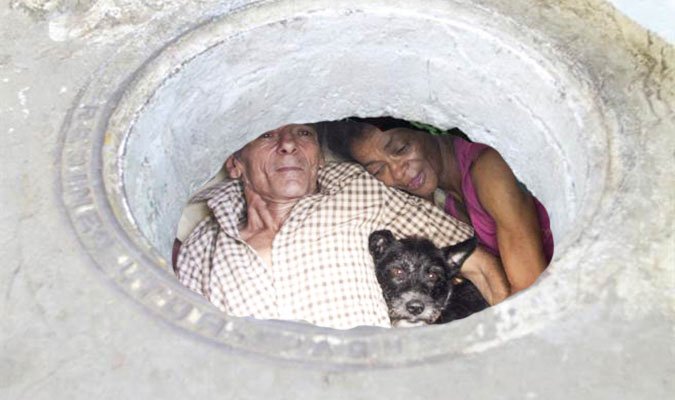 Let's know them from close!
Meet Maria and Miguel who both were drug addicts when they met in Medellin, Colombia. They used to live on the streets when drug addiction was ruining their lives.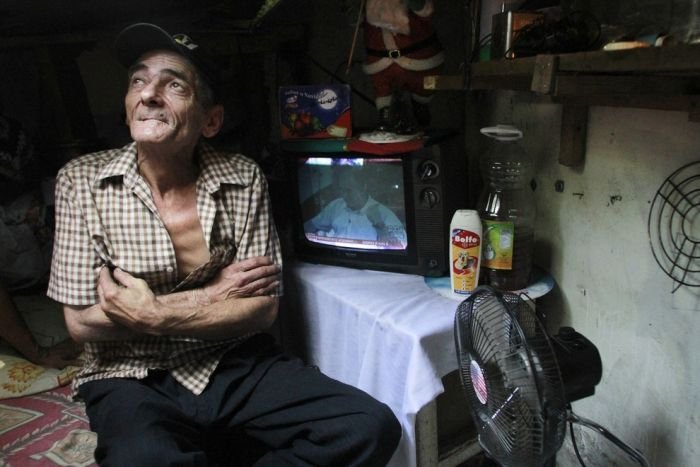 And then there comes a time of distress when Maria and Miguel found solace in each other's company, together they decided to leave drug for forever.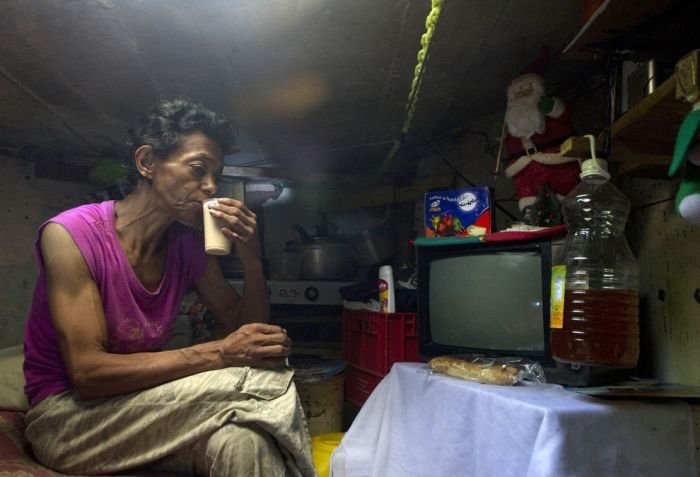 With no hopes of help from their family and friends for any monetary or shelter, they made sewer as their home.
It's here when with their love for each other helps them to overcame drug abuse and gave a new direction to their lives.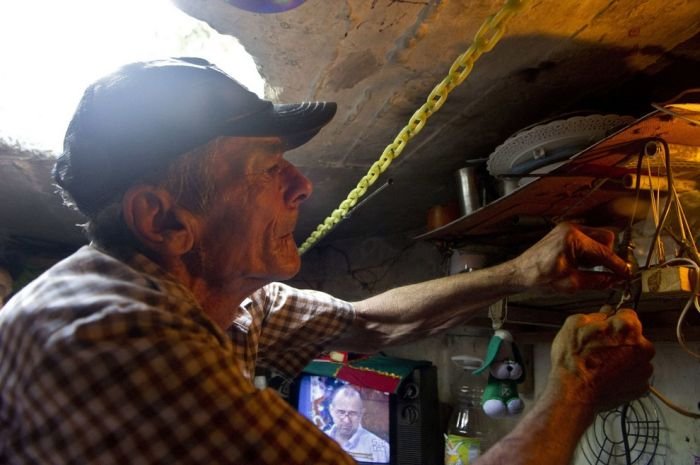 This couple has been living in this sewer ever since, and they have no intention of leaving it.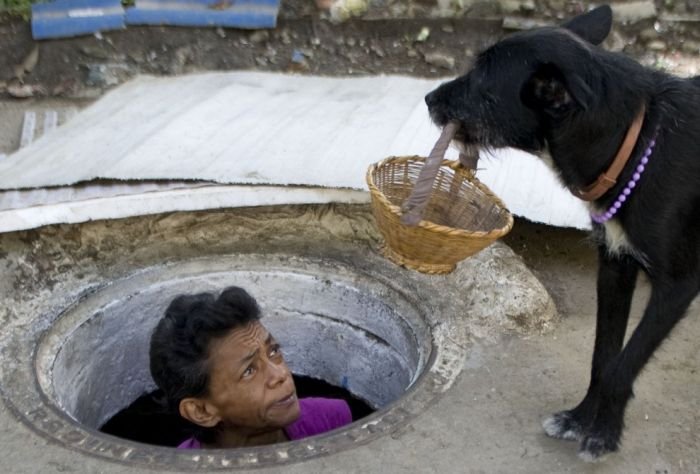 Maria and Miguel have turned the dirty sewer into a cozy home with all the necessary things arranged.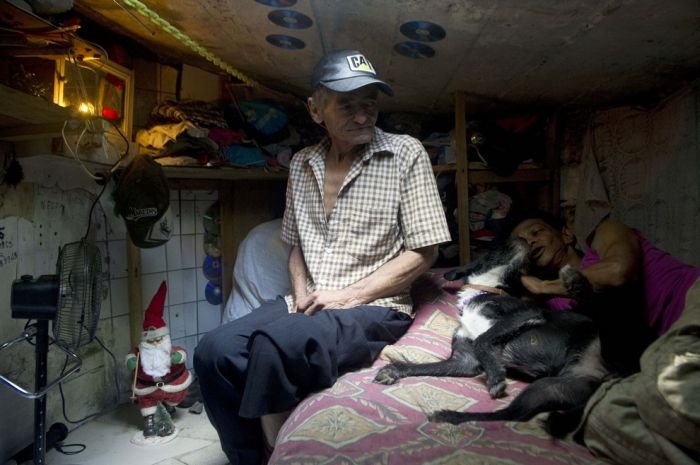 They also have a small kitchen and a small TV inside.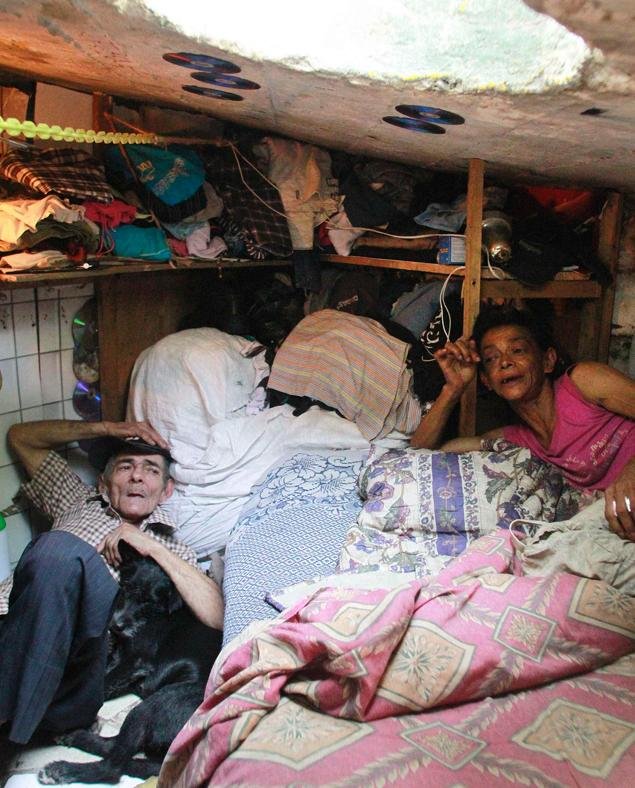 And have a dog named Blackie, who completes their family and together they are a happy family.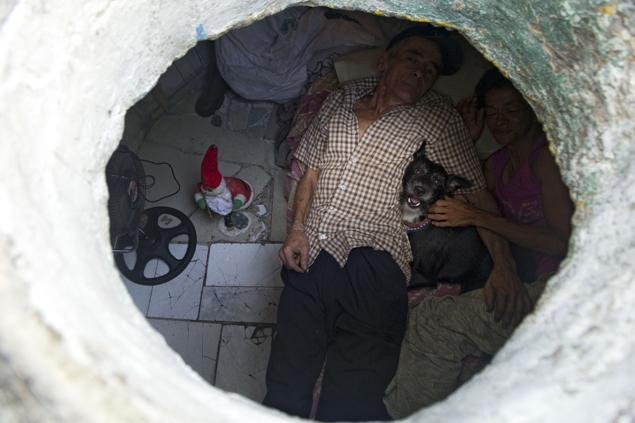 They even love to decorate their home during festivals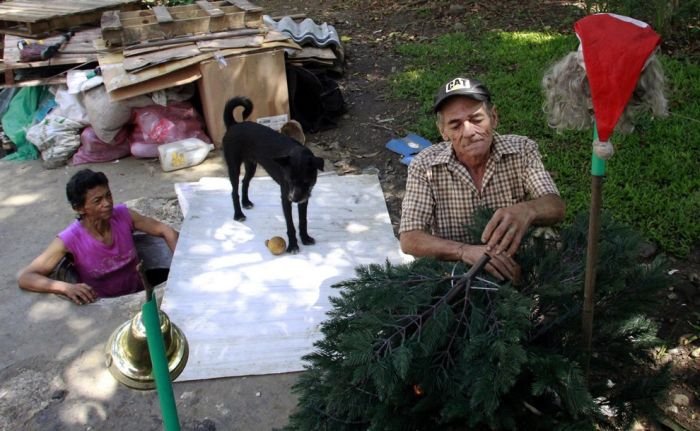 Don't forget to share and let's know what you think the definition of love should be according to you?