Today, we have discovered very new and special places in Delhi. These places are haunted and creepy, where you must visit with your brave friends at least for once. If you think you are Braveheart and no one in the world can make you feared then you can visit these places alone also.
1.Delhi Cantt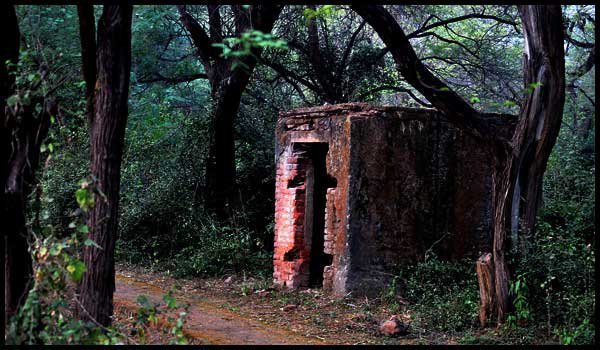 This place is considered to be the safest place in Delhi because of the existence of Army over there. But it is not so safe like it is assumed to be. Many people who have passed through Delhi Cantt have seen an old lady walking on the roads. This lady causes troubles for trespassers.
2.Firoz Shah Kotla, Vikramnagar
This fort was built in the regime of Firoj Shah Tuglak in the year 1534. This fort is notorious for the JINNS over the old fort and ruins. Today also every Thursday the local people visit these places to take blessings and votive from these JINNS.
3.House Number W-3, Greater Kailash-1
In this home, an old couple was killed and the dead bodies of these people were obtained from the tanks after several months. The people who live near that house have heard the sounds of crying and weeping of anyone many times. In present, no one lives in that house and the house is declared as haunted.
4.Dwarka Sector-9 Metro Station
The people who work in night shifts in call centers have complained many times that they have been spanked by someone. Along with this they also say that when they travel in cabs during the night then all of sudden a women comes in front of the cab and run forward to the vehicle.
5.Khooni Nadi, Rohini
The river which flows in the area of Rohini is famous that whoever comes in contact with this river the river sucks their blood. Although most of these cases are believed to be of suicide but there is no official confirmation.
6.Sanjay Van, Kishangarh near Mehrauli
In middle south Delhi there is greenery in this forest of about 10 kilometers. This forest is notorious for ghosts because there are so many places of priests and tantric inside it. Many people say that they have heard the sound of crying children here.
7.Nicolson Cemetery, Civil Lines
The cemetery of Nicolson is one of the oldest cemeteries of Delhi. This was established in the regime of British. The cemetery consists of the graves of British people, women, and children. Any trespasser can feel the immortal power of this cemetery.
8. Malcha mahal, Bistdari Road
There is an old ruin in the Malcha village of Delhi. This place is surrounded by forests from every side. The localities also don't know much about this place and they say that people only get afraid when they just stay here.
9.Ugrasen Ki Baoli, Connaught Place
Connaught place, the place which is known as the heart of Delhi also hosts a haunted place. It is said about this Baoli which was built before the freedom that it was full of black water where people use to commit suicide. Despite it, this place is publicized in the movie PK last days
10.Khooni Darwaza
Well, the name itself says it all. The Khooni Darwaza is a place in history which is famous because at this place Bahadur Shah Jafar shot his all three sons by a bullet. It is said that their souls are still wondering at this place and searches for a chance to get revenge for their insult.
11.Jamali Kamali Fort, Mehrauli
This is an old fort in the Mehrauli archeological complex. This place is named after a famous Sufi priest Sheikh Jamali and his pupil Kamali. People always complain about pushing and punching in this place and along with this they tell that they have heard the crying and weeping sounds of women here.
Well, whatever the things are, we personally believe there is nothing like ghosts. Are we getting lesser ghosts in our daily lives that we get feared with these ghosts? Whenever you want to do something exciting in your life then get for a tour of these places.